Daily Task Management Tool
Daily_Task is a personal projects management tool. You can work more structured. Organize your projects and daily tasks.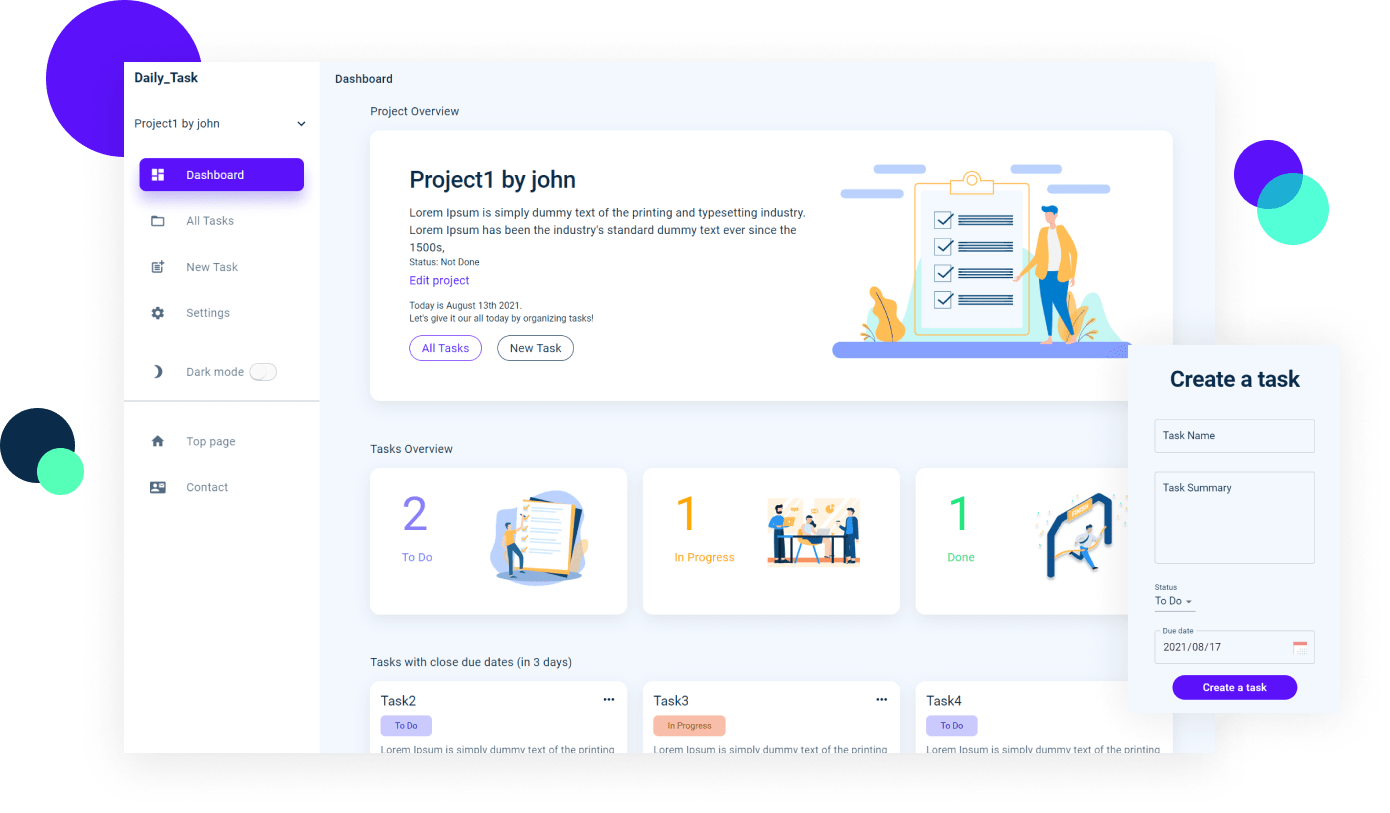 What users say about Daily_Task...
Do you have any questions?
You're here for answers. We're here to help. If you have any questions about Daily_Task or anythiing, don't hesitate to contact us.